Men as victims: "I was paralyzed"
In the beginning there was this typical male thought: "I am your savior!" Thinks Tami Weissenberg when he meets his new partner. She tells him about her experience of violence. From blows in the old relationship. About unhappiness. That touches him. He wants to help her, save her. And show her that men can be different too. Understanding. Considerate. Just like him. "I didn't notice at the time that it was all just a ploy to win someone who could be instrumentalized," says Weissenberg today. And so he gets involved in a relationship for six fatal years.
Tami Weissenberg is a confident man. He's a guy like a tree: tall, handsome. A doer. He tells his story calmly and reflectively. Tami the victim? When he stands across from you chatting, you can't imagine it. But that's also a typical cliché: that a victim has to be small, tender and weak. Especially when it's male.
Emotional dependence as the key to violence
Tami and the woman move in together. They live together, grow together. He supports them. Financially too. He helps her to lead a new, good life. That is enough reward for him in the relationship. Little by little their lives intertwine: shared apartment, shared bank account, shared everyday life. And so they have long been entangled in dependencies when it first happens.
"It started when we went to a hotel on vacation that didn't meet her needs," says Weissenberg, "and she didn't want to pay. I should help her and tell the hotelier what kind of shit he had. And that I didn't do it because I was ashamed to brush the man down. And instead I sat in the car and let her do it herself. And when she came back there was a slap in the face with yelling. And then I thought: 'Phew 'You don't dare to support them again.' "
"I felt like your servant"
His girlfriend justifies the outbreak: you had a difficult childhood. Without affection. Without stable relationships. He accepts the justification. And so the dependency continues to grow over the years: "I felt like a servant who always wanted to please. That was always the top priority: fallen, fallen, fallen. It was predefined which fruit she wanted and how it was picked should be how it should be served. And if that wasn't done right, it flew to your head. It was always this urge, I have to please, because then I have my peace. "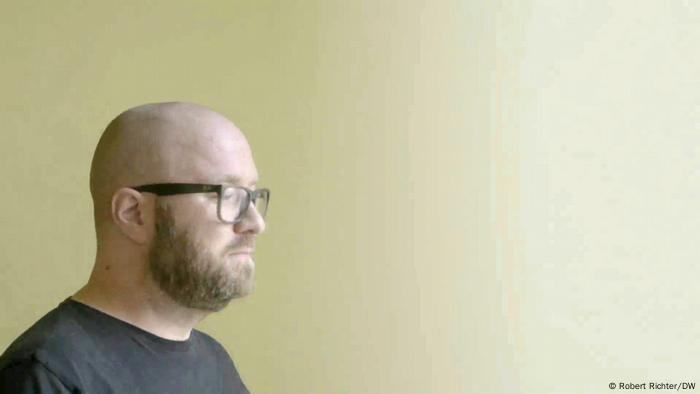 Tami Weissenberg (pseudonym) wanted to do everything right and thus became a victim
But he doesn't like it. Or not enough. And the expectations of his partner increase. The excesses of violence too. Tami Weissenberg has to go to hospital with broken bones and cuts. Nevertheless, he does not fight back, does not strike back. All these years he has hoped that at some point she will find out that what she is doing is wrong. "I was constantly energized 24/7, to function, to fulfill demands, not to make mistakes again. I was constantly busy. The time to feel lonely, to reflect on my situation, wasn't there." The hope for help is also decreasing. His girlfriend now controls his social contacts. People who might notice the violence are avoided - right up to their own families.
Vulnerable men are not socially intended
Like many of the approximately 26,000 men who are officially recorded as victims in Germany within a year, who believes a man who says: "I am being beaten by my wife?" Because the vulnerable man, who is not a perpetrator but a victim, is hardly intended in society. This is also borne out by research by the scientist Elizabeth Bates from the University of Cumbria in Great Britain: "On television and in comedy programs, violence against men is a humorous medium. We can then laugh at the violence women have against men, but that has consequences There are a number of things that prevent men from seeking help. One of them is the fear that you will not be believed. And the way the media reports violence can affect that fear. "
Elizabeth Bates from the University of Cumbria in Great Britain also conducts research on the societal background of violence against men
Bates research shows that men often do not see themselves as victims of domestic violence because of this social behavior. The costs for the men concerned are enormous: "They describe long-lasting mental and physical health problems as a result of their experience of violence."
The range of experiences is wide. The most common is light violence: According to a pilot study by the Federal Ministry for Families in 2004, every sixth man in Germany claims to have been pushed by his wife before. Ten percent have been slapped lightly, "kicked painfully", or their partner has thrown something at them that could injure them. Much more often men report psychological violence; that the partner prevents social contacts out of jealousy. Co-author of the study, Ralf Puchert, reports that she controls her partner, humiliates or insults him: "About as many men as women say that they have experienced violence in a relationship at least once in their life - that ranges from being pushed to Severe violence. Men experience severe violence much less often than women in partnerships, but it is not just isolated cases. "
For Tami Weissenberg, the blows weren't the worst. The psychological violence ran much deeper: "One day she was standing in front of me and taking off her bathrobe and was naked. Then she started beating and scratching herself and shouting, 'Stop it! Ouch! That hurts!' I stood in front of her and was completely caught up in myself and asked myself: what will this be? " When his partner is finished, she puts on her bathrobe again, reaches into her pocket and switches off a small voice recorder. "It's really great, such a small dictation machine - that's my joker," she tells him and leaves. She threatens to blackmail him if he makes the violence public. Tami Weissenberg is paralyzed: "I couldn't take a step anymore. I was afraid of losing face in society, losing my job and not being perceived as a victim at all, but as a perpetrator myself. And with fear you get people kept small and locked up. "
Violence against men: global phenomenon
The figures show that men around the world share similar experiences. According to official statistics, around 25 percent of all victims of domestic violence in Mexico are men. In Kenya; Unemployment and poverty are frequent causes of attacks on the partner in Nigeria or Ghana. And there is a lack of special offers of help worldwide. In large cities there are often advice for men, but for many victims of violence in rural areas, getting help is a long one.
That is slowly changing. In spring 2020, the first men's helpline went into operation in Germany. It is financed by the two largest federal states, Bavaria and North Rhine-Westphalia. "The fact that here with us men are addressed very directly as those affected is what makes it special," says Andreas Haase from the Bielefeld counseling center man-o-mann, which operates the telephone. "Men look for a place where they can be heard and where they don't have the feeling: I'm going to be ironed right away."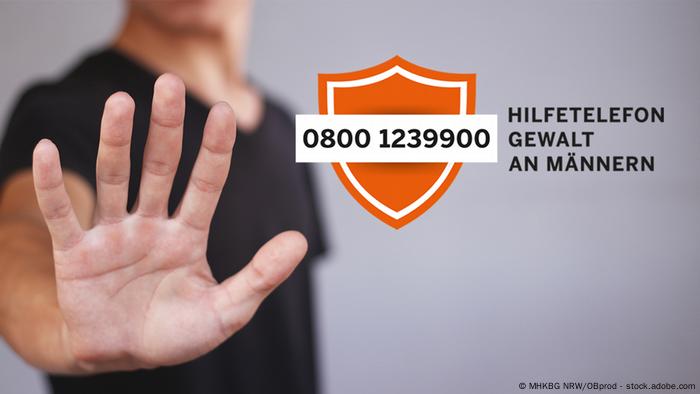 The first men's helpline has been available in Germany since spring
The demand is great. Dozens of men call for help week after week. Like Tami Weissenberg, the callers find themselves in a seemingly hopeless situation: "Many men who call are afraid of change. And they think: If I leave now, my wife will really get me down." Often times they are fathers and fear that they could lose contact with their children if they step out of the ominous relationship. "Many do not see themselves as victims of domestic violence," reports Andreas Haase: "Experiencing violence is' good form 'among men. So if I experience violence on the street or in the schoolyard, it is part of the boys' experience. "
Heroism as the definition of masculinity
This is how men grow up in a society in which 'male heroism' is an essential element of masculinity, analyzes British criminologist Antony Whitehead, with the result that "men who experience a conflict or danger must overcome the fear that ensues, to avoid falling into the precarious role of a non-man. "
Researchers and male therapists agree that men must be freed from the prison of these traditional images of masculinity, and that they learn: You are not alone. The Bielefeld men's helpline is first and foremost about allowing men to allow their victims side. Usually that is already an enormous relief. For Andreas Haase from "man-o-mann" the goal is "that the men get into a process that gives them more room for maneuver. And that they can perceive their feelings in the first place."
This clear feeling that things couldn't go on like this came out of the blue for Tami Weissenberg: "The turning point was when I had a sore throat and drove home from work and actually had to go to the pharmacy. But that was not possible because the way home was meticulously planned and was almost always accompanied by a continuous phone call. And that made me so helpless: What kind of situation is that? And then I stopped going home. Never again. "
Weissenberg freed himself from his toxic relationship. "At that time I was really missing a point of contact to which I could turn, especially as a man, with my fears and worries. That is why I later founded a self-help group. And then I noticed that there are a lot of men who find it different way goes like this. " The association "Weissenberg e.V." is now part of the self-help group. become. In addition to advice for men in crisis situations, it offers several shelters for men who have experienced violence. He himself lives in a new relationship today.
Contact is never broken
His name, Tami, is a pseudonym. Because the employee of a medium-sized company doesn't want to settle accounts with his ex-girlfriend. He doesn't want to bring her up or accuse her. When he tells his story, he explains it a lot and continues to protect it to this day. Despite all the abysses, the contact with his ex-girlfriend was never broken: "She really experienced a lot of loss and rejection. And her dream was to compensate for that with material possessions. She always had to get admiration. And that was like an addiction . And accordingly the fear of losing that was also great. "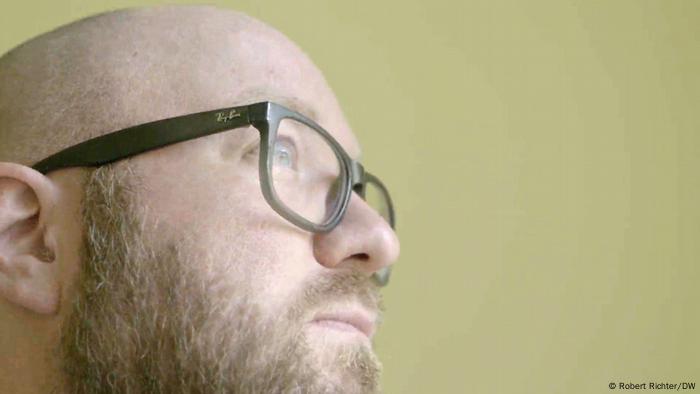 Weissenberg experienced a spiral of violence that he found out late
For Weissenberg, the domestic violence debate is not about men and women opposing each other. He and the numerous men's advice centers repeatedly point out that in the end women are much more likely to be victims of domestic violence, and that the consequences for them are often far more dramatic. And he says: The women's movement and its fight for equality made awareness of violence against men possible in the first place. Because women began to question the role models of the sexes long before men. For him, this fight is not over yet.