A microwave is also called an oven
Combination devices steam cooker, microwave and oven: advantages, disadvantages and variants of the different manufacturers
Oven with burst of steam, oven microwave, steamer microwave or oven with microwave and burst of steam? They all exist: We are talking about so-called combination devices in the kitchen. Combination devices combine two or more electrical devices. We'll tell you what it's all about, what advantages the combination devices have and what types are available.
Advantages: Space-saving and extended functions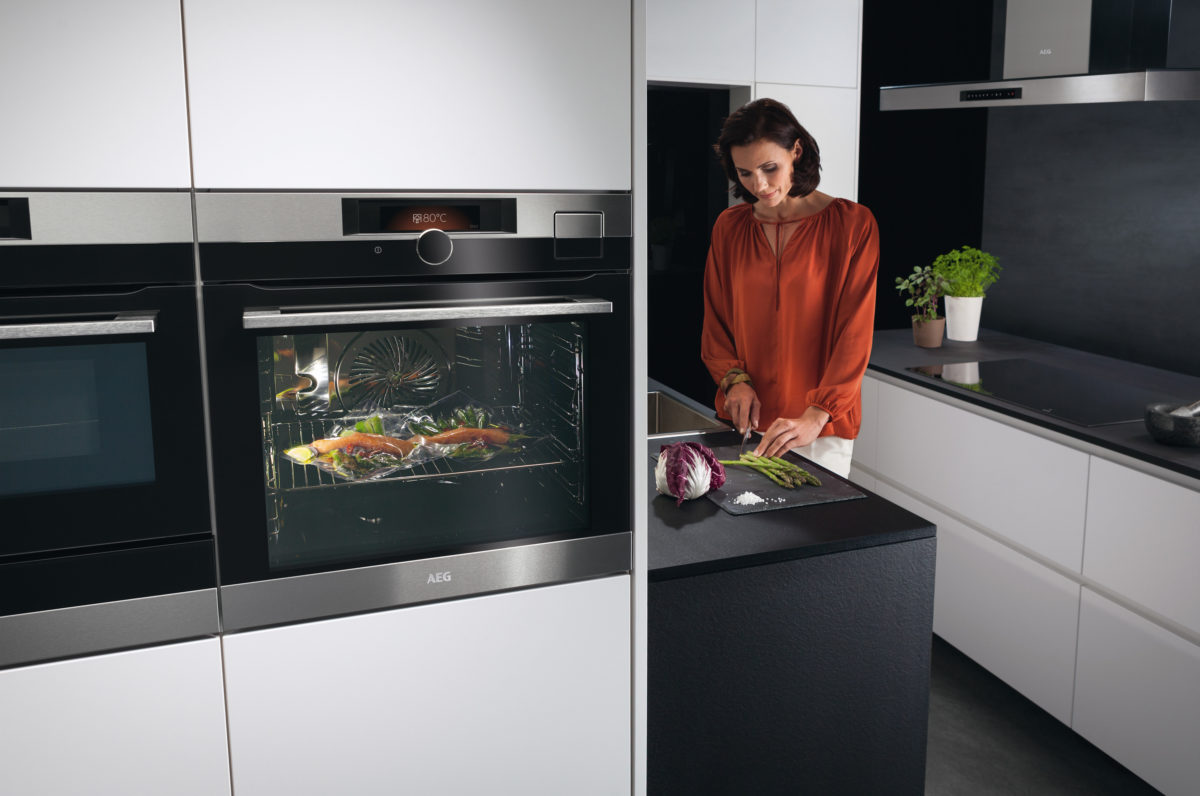 AEG Steam Pro: A combination device that can do everything
The reason for combining the various electrical devices is the desire for more storage space. More and more kitchen buyers are turning to combination devices in order to save space in the kitchen. Combination devices can provide a remedy, especially in small kitchens or kitchens with existing connections and cutouts. In this way, passionate hobby cooks do not have to go without an oven, microwave or steam cooker despite the lack of space. Another advantage of the combination devices is the extended type of preparation. An oven microwave, for example, can bake a cup cake in a matter of minutes and even brown it despite the oven grill function, and with an oven with a burst of steam you are guaranteed to succeed in every roast without drying out.
Disadvantage: Nothing whole and nothing half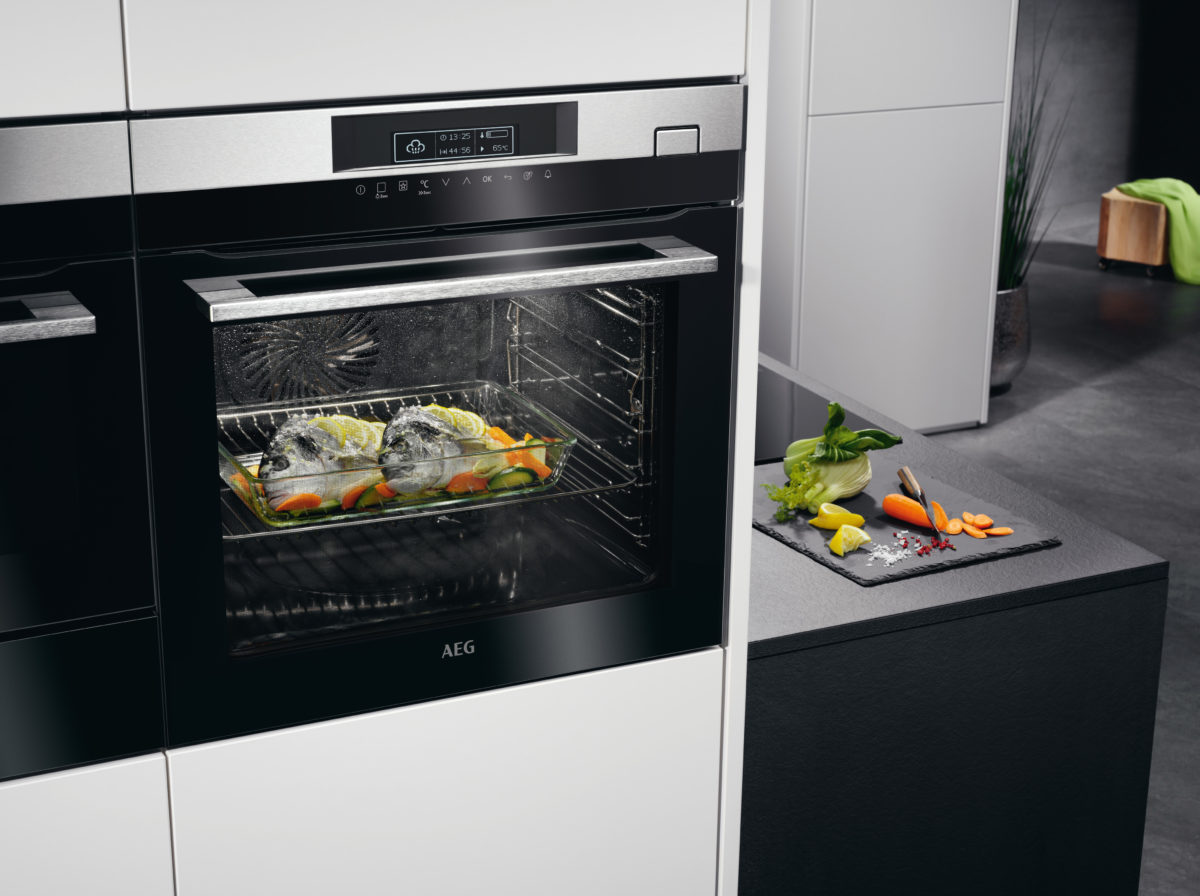 AEG Steam-Pro: Combination device with steamer, oven and Sous-Vide; Photo: AEG
The disadvantage of a combination device is that an oven-microwave with steaming function combines the basic functions of all three devices, but never has all the functions and advantages of a single microwave, a single steam cooker or a single oven. A combination device can therefore do a little bit of everything, but nothing is perfect.
Which combination devices are there?
Steamer and microwave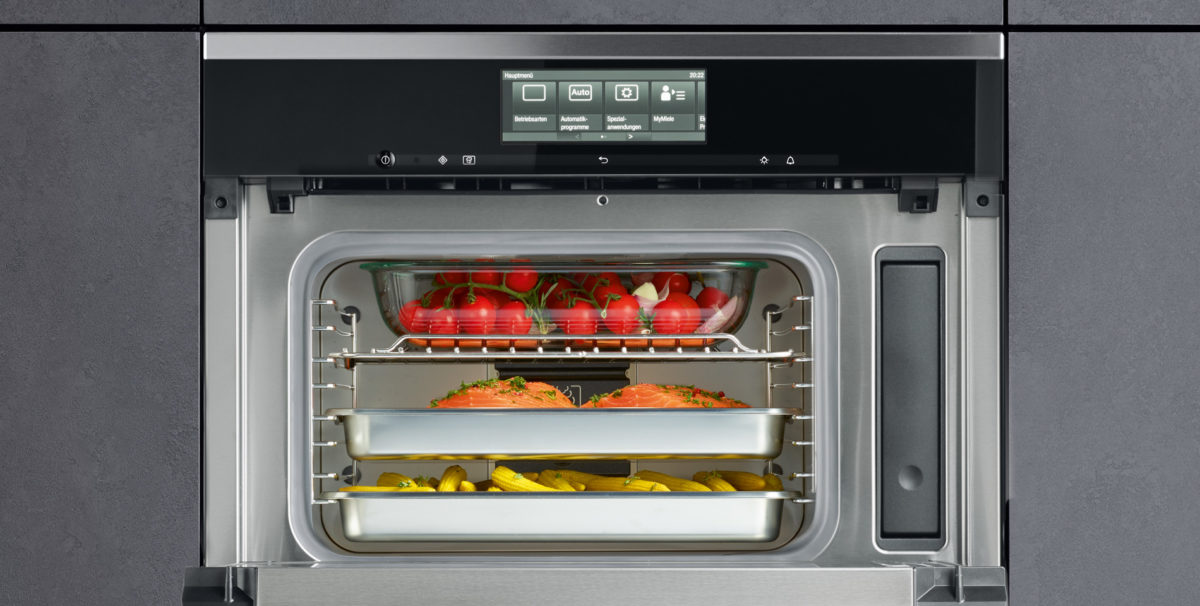 Steam cooking once in the microwave: Microwave with steamer as a combination device from Miele; Photo: Miele
A combination microwave and steam cooker is usually a microwave with additional functions. The devices usually look like a conventional microwave, but offer additional advantages. The special thing about steam ovens microwaves is that they do not have to be built in. In contrast to conventional steam cooking, the microwaves with steam cooking function can easily be placed on the worktop or on a shelf. But if you like, you can also use special built-in models. A microwave can be set up flexibly in terms of size and shape, but it also has significantly less capacity than normal steam cookers. A microwave fits around 20-25 liters, while a conventional steamer has an average capacity of 75 liters.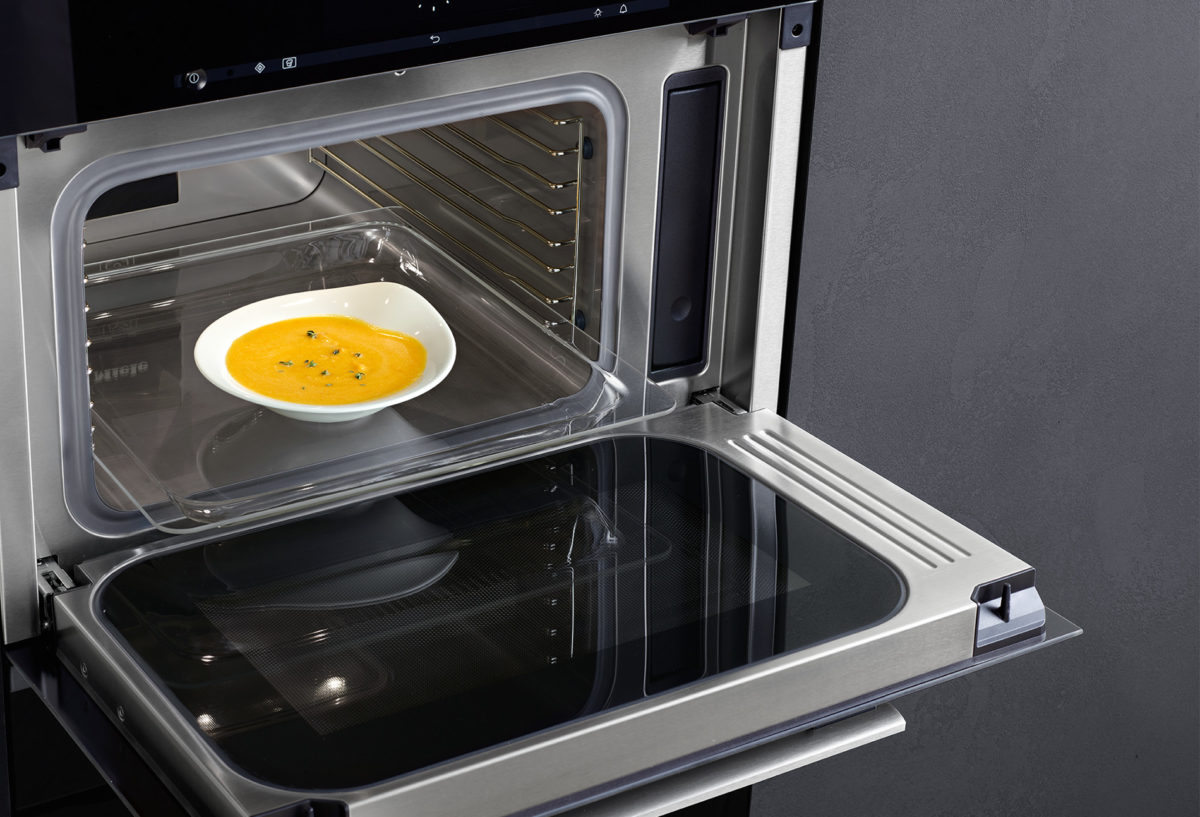 Warming up thanks to the microwave function in the steamer; Photo: Miele
Oven and microwave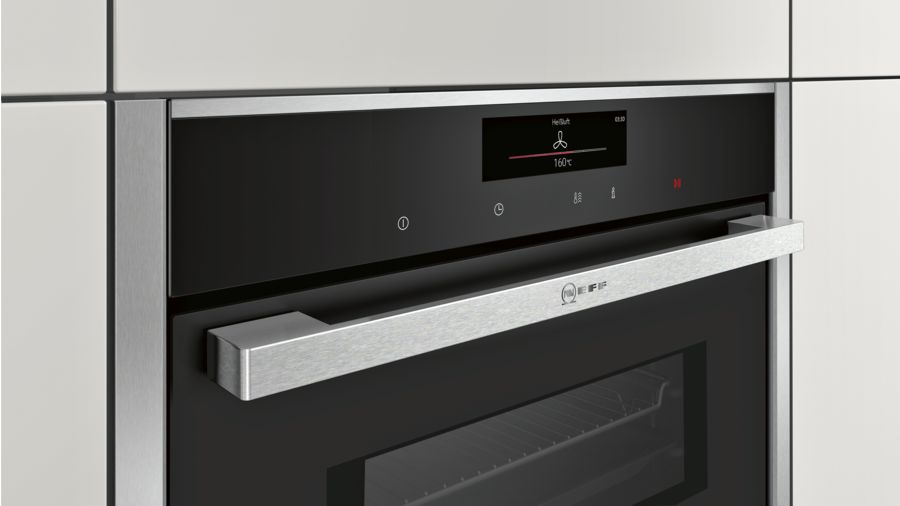 In addition to a microwave with a combined steamer, there are also microwaves with an oven function. This extension is not quite as innovative and new as a steamer microwave, but just as practical. With the combination of microwave and oven you can quickly warm up, thaw, fry, grill, cook and bake. The main advantage is that thanks to the microwave function, dishes are ready faster than with a normal oven. You can buy the combination of oven and microwave as a freestanding or built-in device.
Steamer and oven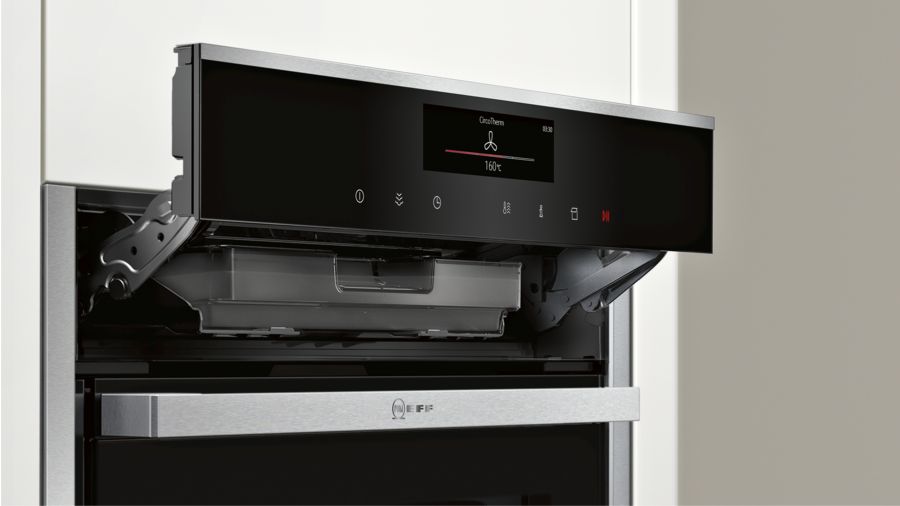 Neff oven with burst of steam function; Photo: Neff
A so-called oven with a burst of steam combines the two advantages of an oven and a steam cooker. For example, during baking you can add moisture in the form of steam, also known as climate plus, and thus prevent a roast from drying out. Bread can also be baked perfectly thanks to additional steam. Of course, you can also use most of the combination ovens and steamers individually. Oven with steam function are mostly available as built-in appliances in the standard size of 60 * 60cm. Some manufacturers also offer oven steamers with a niche size of 60 * 45cm.
Oven, steamer and microwave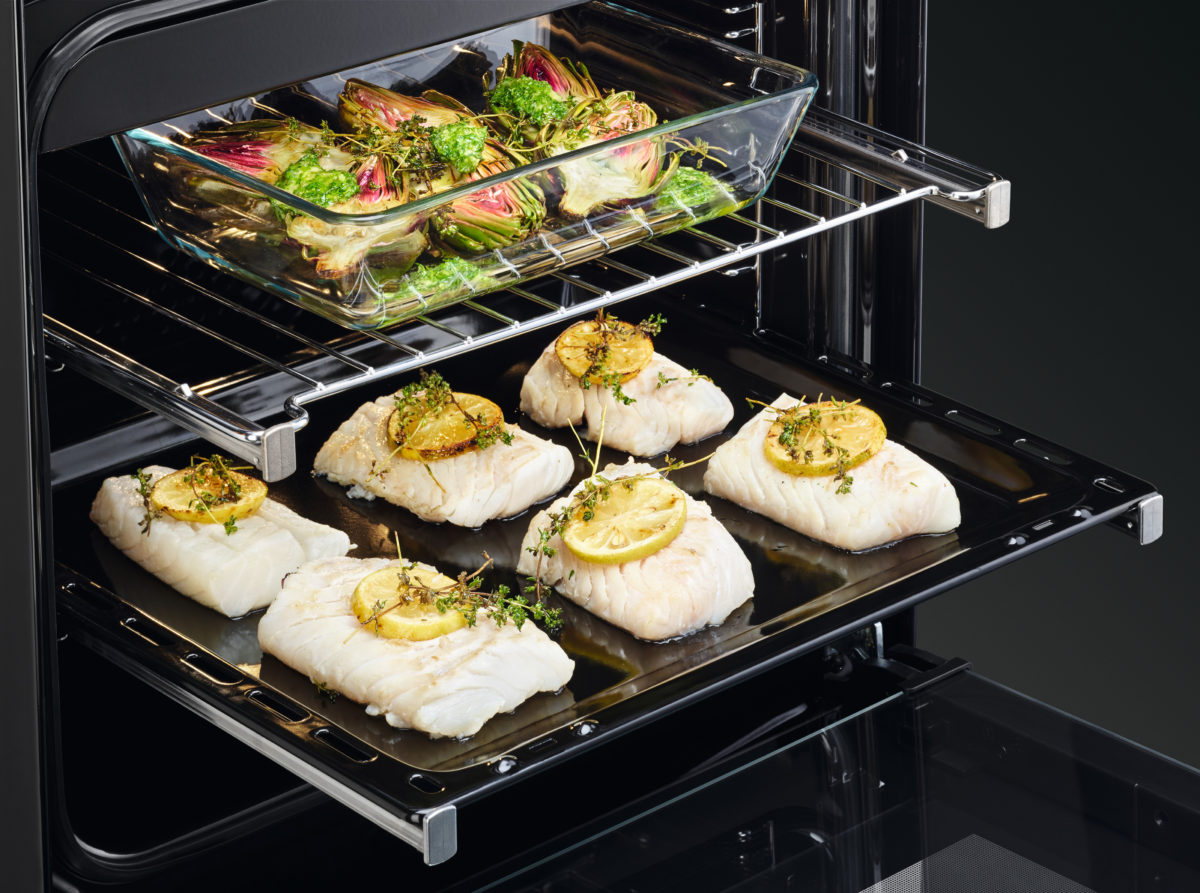 Steam cooking, baking, sous vide cooking and much more with the AEG Pro-Steam; Photo: AEG
Almost all manufacturers now also offer special combination devices that include all functions - from baking with top / bottom heat, convection and grill, to steaming and heating with microwaves. These high-end devices usually offer many pre-stored programs with suitable recipes, with which corresponding dishes such as roasts, bread, casseroles, etc., are created almost automatically. The corresponding combination devices usually also have self-cleaning programs such as pyrolysis, hydrolysis or catalysis. Some devices such as the AEG Steam-Pro can even cook sous vide as well. Due to the complexity of the combination oven, steam cooker and microwave, these are usually only available as large built-in devices from 60 * 60cm.
Identical ovens: brands and manufacturers in comparison
Cover picture: Neff