What is the best innovation from Israel
Israel and Germany benefit from close cooperation in many ways - especially on an economic level. Germany is Israel's most important economic partner in the EU and has made a name for itself as an old industrial nation through the highest quality standards and extensive know-how. Since the founding of the state just over 70 years ago, Israel has undergone rapid development and is now one of the most technologically advanced economies in the world. With its highly dynamic innovation landscape, Israel is rightly seen as a startup nation.
There is enormous potential for cooperation here, which has not yet been sufficiently exploited. This was one of the reasons why ELNET Germany launched the German Israeli Network of Startups & Mittelstand (GINSUM) founded. The project is funded by the Federal Ministry for Economic Affairs and Energy (BMWi) and supported by over 20 partners from both countries. The network is also represented by more than 50 volunteer ambassadors from Germany and Israel, who support the project in an advisory capacity and promote the mutual transfer of knowledge.

The focus of GINSUM is the linking of Israeli startups with German medium-sized companies and municipal companies as well as the initiation and support of long-term settlements by Israeli startups in Germany. On the one hand, the project is aimed at strengthening German-Israeli relations; on the other hand, it serves to find targeted solutions for specific challenges of our time and thus supports the digital transformation of German medium-sized companies.
One of the main goals is therefore to help reduce existing deficits in the field of digitization in Germany and to release significant synergies in cooperation with Israel. According to a study by Bitkom, the majority of German medium-sized companies rate their own level of digitization as only satisfactory. Only every third company even has its own digitization strategy. This was again confirmed in a current survey (end of 2020) by the German Chamber of Commerce and Industry (DIHK).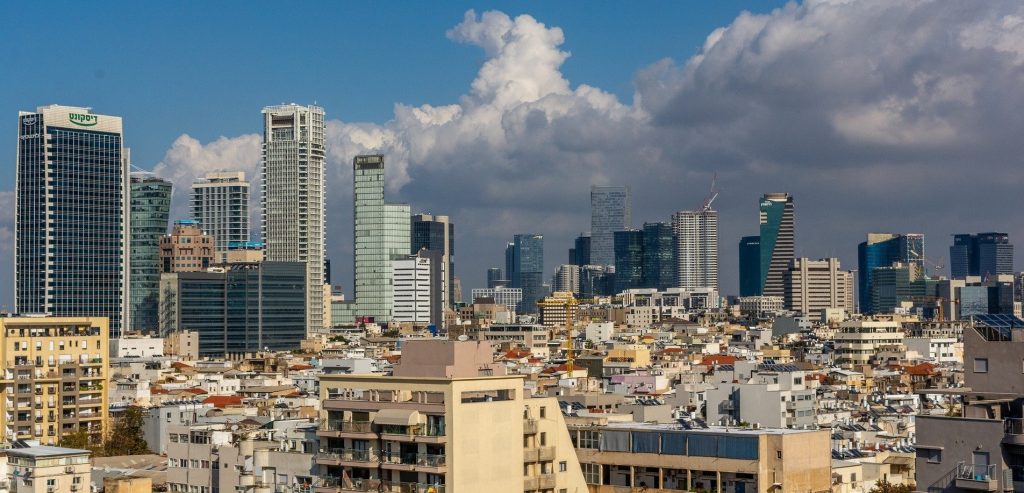 Tel Aviv on the move
© Photo: nemo frenk - Pixabay
Israel, on the other hand, is excellently positioned in the context of digitization. With its outstanding startups, it offers qualified talent as well as sustainable innovations and solutions. Start-Up Nation Central, GINSUM's strategic partner in Israel and mouthpiece of the local tech scene, has over 6,500 startups. More are added every year and some of them quickly become global players with billions in ratings. In 2020 alone, 15 unicorns (startups with a valuation of more than USD 1 billion) were added, more than in any other European country.
© Photo: Start-Up Nation Central
The enormous potential that the Israeli tech scene offers has long been no secret, and yet there are still central obstacles that make cooperation between Germany and Israel more difficult. The study "German and Israeli Innovation - the Best of Two Worlds" by the Bertelsmann Stiftung identifies three challenges: a lack of market access, a lack of transparency about relevant market players and a lack of internal resources when looking for partners.
As an independent and neutral platform, GINSUM is expressly dedicated to these aspects and, with experienced German and Israeli partners at its side, offers ideal conditions to use the enormous added value of close cooperation for the future and competitiveness of the German economy. Israel, on the other hand, benefits from the establishment of strong partnerships with long-established German medium-sized companies, which can also act as door openers to further cooperation within Europe.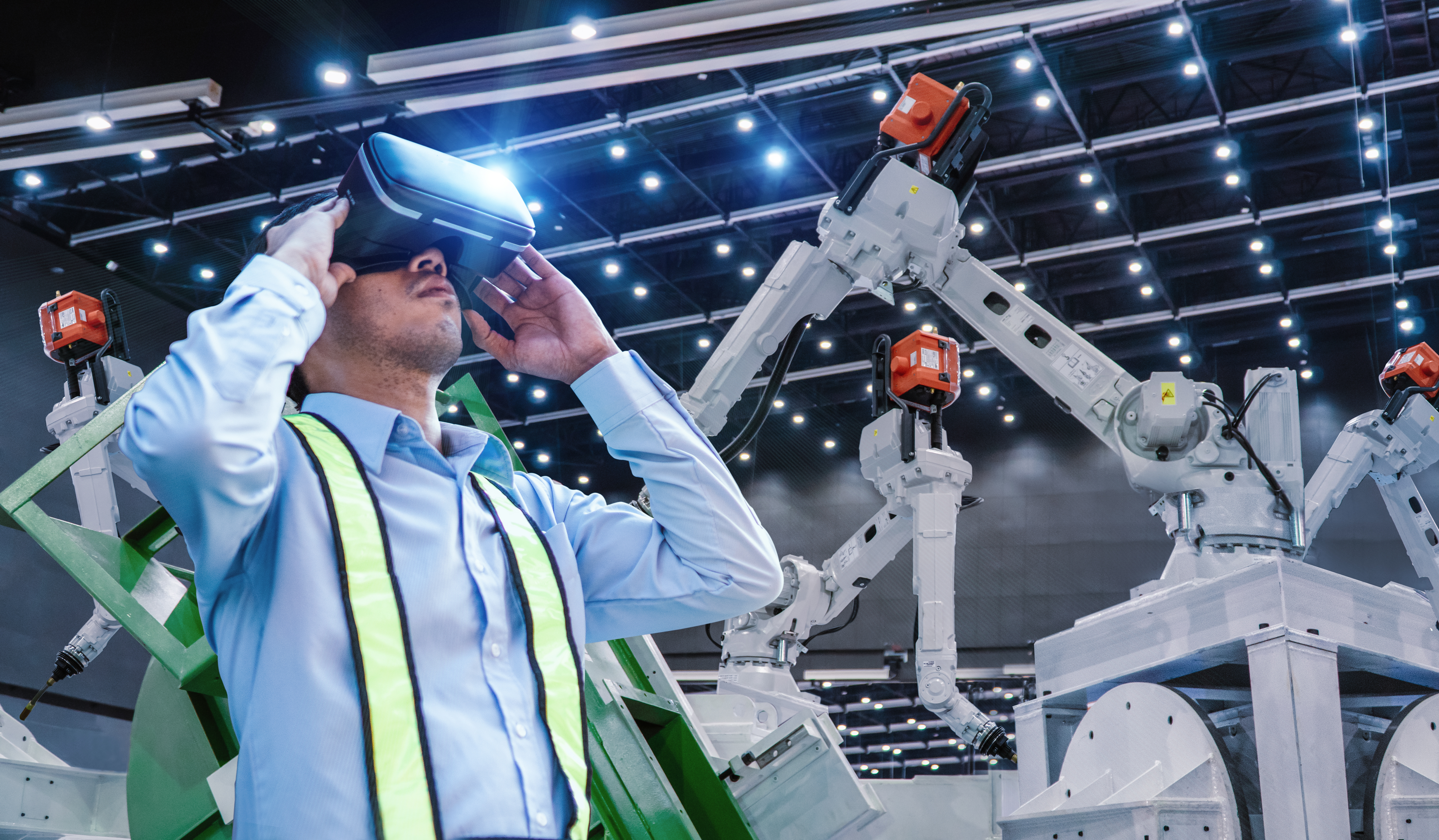 © Photo: Pugun & Photo Studio - stock.adobe.com
The project focuses on four core areas and relevant future topics:
Digital health
Cyber ​​security
GreenTech
Safe & Smart City (with a focus on energy, mobility and security structures)
The Israeli government has been promoting these industries with immense resources for years. In the course of the beginning Corona crisis alone, USD 13 million was made available in mid-March 2020 for startups that are developing promising solutions in the context of Corona.
Israel is also a pioneer when it comes to cyber security. The National Information Security Authority was established here as early as 2002, which is not only dedicated to the protection of critical infrastructure, but also perceives the protection of private actors from external attacks as a central state task. Israel's cybersecurity infrastructure is now one of the most advanced in the world - there are more than 300 startups in this area. Here, too, there is great potential for an exchange with companies from various contexts or local actors.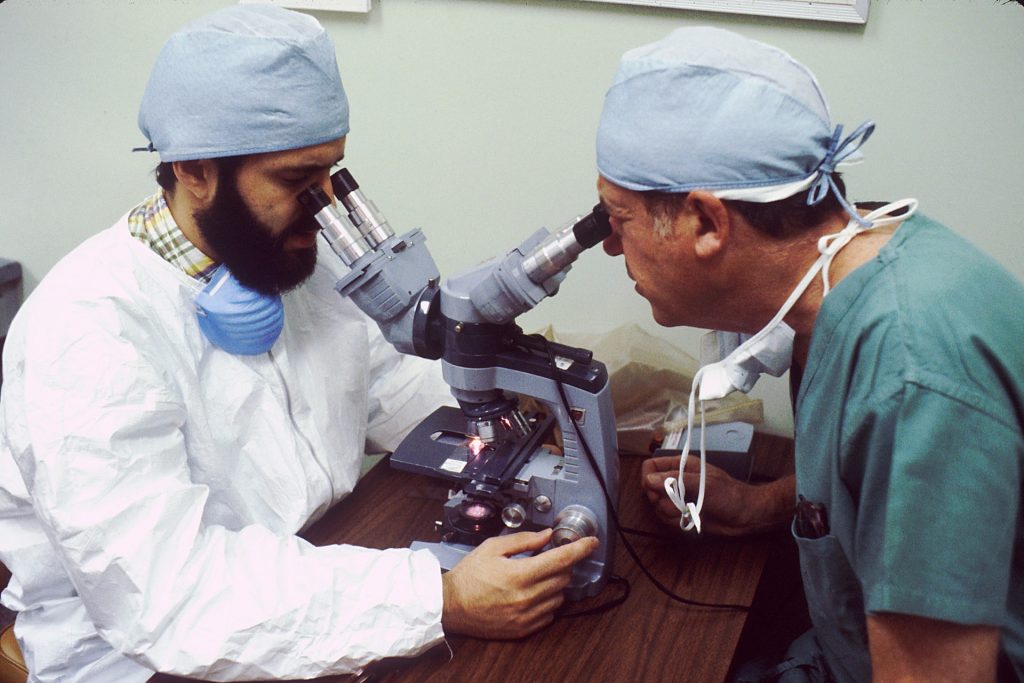 © Photo: FotoshopTofs - Pixabay
The topics GreenTech and Safe & Smart City also offer very promising opportunities for cooperation between Germany and Israel. For Germany as a business location, sustainable, "green" and efficient solutions are becoming more and more relevant, if not already indispensable, in corporate as well as state or municipal structures.
GINSUM starts right here. Together with its partners and an excellent network of experts made up of volunteer ambassadors, ELNET will in future be implementing exchange formats such as road shows, pitch events and workshops in all of these subject areas as part of the project. Studies in the context of German-Israeli innovations and the establishment of an online platform for networking are also planned. In addition, projects in the context of entrepreneurship are to be initiated with universities as part of the EXIST-Potentials program. Israeli founders have excellent experience, especially when it comes to internationalization, so that a more in-depth exchange is recommended for students of German entrepreneurship programs.
In summary, my recommendation is therefore: The startup nation Israel has great potential for Germany. Our cities and SMEs can learn from innovative ideas there - for example in the area of ​​cybersecurity - and exchange ideas about best practices. At the same time, Germany as a business location can open doors to the European market for Israeli startups. These synergies should be leveraged. That is why organizations like ELNET that build bridges between countries are very important. The German Israeli Network of Startups & Mittelstand (GINSUM) fills a gap and will make an important contribution to the cooperation between the two countries.
See also:
Bertelsmann Foundation (Ed.), Dr. Joachim Rother: Innovation and Cooperation - Connecting German Mittelstand and Israeli Startups - Learnings and recommendations from an innovation exchange project, Gütersloh 2020
Blog post: Innovations as a social cement? - The example of Israel